Illinois state Rep. Blaine Wilhour (R-Effingham)
Illinois state Rep. Blaine Wilhour's (R-Effingham) initial fears that taxpayers would not be getting all they were promised through the new $85 billion state budget's sweeping tax increases appear to have some merit, according to a recent Illinois Policy Institute (IPI) analysis.
"It's becoming clear now as you pull back the layers, and it's not going to be pretty," Wilhour told the South Cook News. "That's why you don't vote on bills you don't have time to read. We have to come up with a system in Illinois that offers transparency based on a myriad of factors that would take things out of the hands of politicians. I don't trust politicians to put real priorities over political priorities."
IPI recently reported that the $45 billion Rebuild Illinois part of Gov. J.B. Pritzker's overall budget is riddled with at least $1.25 billion in pork-barrel spending, including upwards of $50 million set aside for such projects as noise abatement at the Chicago Belt Railway Yard in House Speaker Mike Madigan's (D-Chicago) home district, capital improvements grants to parks and recreational units and capital plan funding for the Illinois Arts Council chaired by Madigan's wife, Shirley.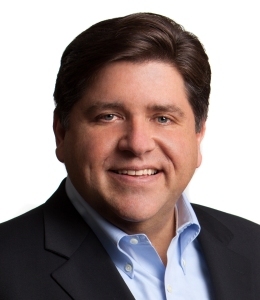 Illinois Gov. J.B. Pritzker
In addition, lawmakers in Springfield are reported to be assured of receiving an average of about $3.4 million for projects in their districts, with the lion's share of the money going to Democratic-led districts. Much of the spending is coming at the expense of taxpayers, who just saw the state's gas tax double to 38 cents per gallon and certain vehicle registration fees jump by as much as 33 percent as part of the spending plan.
"A lot of these things are luxury items," Wilhour said of the projects on which IPI has reported. "With Illinois in debt as it is, we can't afford them. We're not going to get things straight until we deal with core issues like Medicaid and pensions that are 50 percent of our budget. Until we get those straight in real ways, we're not going to get anything straight."
Wilhour added the time for change is now.
"Taxpayers are already speaking," he said. "You see population is down five straight years. We can't wait; time is of the essence. Every day we're not moving policy forward, we're just setting ourselves up for more pain going forward."