Illinois state Rep. Blaine Wilhour (R-Beecher City) | https://repwilhour.com/
Freshmen House Rep. Blaine Wilhour (R-Beecher City) is not sure which upsets him more, the fact that Illinois has become the nation's best example of a state in decline or the fact that the prospect of change seems so far out of reach right now.
"Almost every other state since the Great Recession has made progress except Illinois," Wilhour told the South Central Reporter. "Until we change our policies and get to a point where we can afford the things we're doing without entrapping taxpayers, we won't see any real change."
The latest data provided by the U.S. Census Bureau confirms what Wilhour and his GOP colleagues have been saying all along – fed up Illinoisans are moving on to greener pastures. From 2010 through 2019, Illinois suffered the worst population loss in the U.S., including an unprecedented six straight years of decline.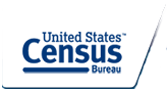 The Illinois Policy Institute (IPI) suggests it is no coincidence that the population loss reached record levels by 2018, the same year the Illinois General Assembly passed the largest permanent income tax hike in state history. Equally alarming are findings that the largest sector of those now fleeing the state are working-age individuals that cite rising taxes as their primary reason for wanting out.
IPI's thorough probe of the numbers revealed that if the state had merely kept pace with the nation's average rate of growth since the start of the Great Recession in 2007, Illinois' population today would be 9 percent greater than it is. In fiscal terms, the state's economy would be roughly $80 billion richer as a result of the higher population.
"What you're seeing is all just a byproduct of what's happening," Wilhour said. "The high taxes and lack of opportunity just come along with that and, until politicians get serious about real structure reforms, we're not going to bring back good jobs to this state."
One of the most telling byproducts of Illinois' transformation is the fact that the once-proud industrial hub currently has more government employees than manufacturing jobs.
"It tells you that very powerful special-interest groups now run Illinois and they don't want anything to change," Wilhour said. "The biggest reason why some of the biggest things that need to be done still haven't been is because so much money is involved and it's not what the special-interest groups want."