Illinois state Rep. Blaine Wilhour (R-Beecher City) | repwilhour.com
Illinois state Rep. Blaine Wilhour (R-Beecher City) argues that few in Springfield are surprised that the Property Tax Relief Task Force assembled by Gov. J.B. Pritzker fall woefully short of its stated goal.
"Everyone knows a task force is where you send an issue to die," Wilhour told the South Central Reporter. "What a task force does is allow you to put a press release to the public about all your efforts when everyone here knows they aren't legitimate to start with."
Several media outlets have reported that GOP lawmakers assigned to the 88-member committee have refused to endorse the draft report completed by the panel over complaints it does not adequately reflect their views and fails to propose any major changes for a system they insist is in need of an overhaul. Wilhour argues that his colleagues were left with no choice.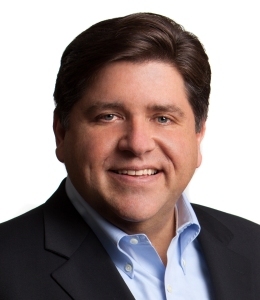 Illinois Gov. J.B. Pritzker
"This report does not meaningfully address property taxes in terms of bringing about any relief for taxpayers of the state," he said. "Until Springfield gets strong politicians to stand up to all these special-interest groups on issues like government consolidation, we're not going to see anything really change."
New data from the U.S. Census Bureau shows that Illinois has lost more residents than any other state in the U.S. over the last decade, providing support to Wilhour's claims. In addition, Illinois has suffered population decline in each of the last six years to fall out of the top five most populous states in the nation.
"Property taxes in Illinois will continue to rise as long as spending remains out of control," Wilhour said. "Taxes will only increase and people will continue to head for the hills."