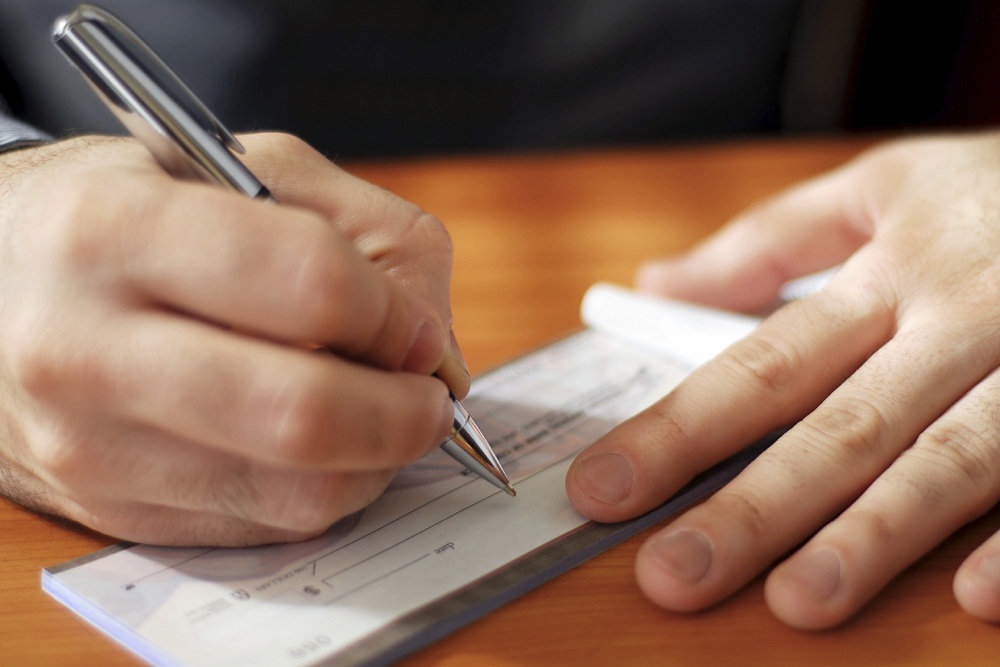 HSHS Holy Family Hospital issued the following announcement on Jan. 28.
The HSHS Holy Family Hospital Auxiliary presented a $406,678.75 donation to HSHS Holy Family Hospital. These funds were raised by the Auxiliary throughout 2019. Since 1957, the Holy Family Hospital Auxiliary has raised over $7MM for the hospital.
Funds from the donation will allow multiple departments, including our emergency department, inpatient care areas and physical therapy department to implement patient-focused projects to increase experience and patient flow. Additionally, our inpatient care unit will receive new cardiac telemetry, allowing patients to be active while being continuously monitored and not connected to a bedside monitor.
"We are truly blessed to have an auxiliary who cares so much about our hospital and the community we serve," said Kelly Sager, HSHS Holy Family Hospital president and CEO. "Their ongoing dedication and support allows us to continue to increase technology and improve patient and visitor experience, added Sager.
The Holy Family Hospital Auxiliary is comprised of 700 volunteer members. Along with planning and organizing fundraising events, the Auxiliary also runs the hospital's Gift Shop and the HSHS Holy Family Thrift Shop.
"Volunteer hours in addition to monetary donations represent the servant hearts of our volunteers, says Marian Embry, director of volunteer services. "They willingly share their time and talents in support of HSHS Holy Family Hospital, the patients we serve and the residents of Greenville and surrounding communities. We are extremely thankful for them and all they do."
The Holy Family Hospital Auxiliary was formed in 1957 to support the Mission of the hospital and its related entities. The organization provides charitable financial support and volunteers serve in a variety of roles on behalf of the hospital. Membership dues remain just $1 per year, as they have been since 1957. To learn more about becoming an Auxiliary volunteer, please contact Marian Embry, Director of Volunteer Services, at 618-690-3525.
Photo Caption: Auxiliary Members present HSHS Holy Family Hospital Administration, members of the hospital's Board of Directors and leaders with a donation check for $406,678.75. In total, the Holy Family Hospital Auxiliary has raised over $7MM for the hospital since 1957. Pictured in the front row, left to right: Crystal Grove, board member; Sister Marybeth Culnan, board member; Sharon Alger, auxiliary treasurer; Janet Gum, auxiliary recording secretary; Sharon Ahern, auxiliary president; Kelly Sager, president & CEO of HSHS Holy Family Hospital; Marian Embry, director of volunteers. Pictured back row, left to right: Erin Steinacher, manager of rehabilitation; Tina Frank, director of rehabilitation; Bart Caldieraro, board member; Pam Doll, board member; Pam Tompkins, auxiliary membership and newsletter chair; Karen Watson, auxiliary 2nd vice president; Jane Cornelius, past auxiliary president; Margaret Iberg, corresponding secretary; Boneva Wamser, Thrift Shop chairman, Eugene Dunkley, board member; Carol Dodson, chief nursing officer; Lisa Smith, foundation manager; Tiffani Ackerman, RN; Jerry Gaffner, board member; Amanda Ennen, director of emergency services; Emily Wilson, major gifts officer.
Original source can be found here.
Source: HSHS Holy Family Hospital