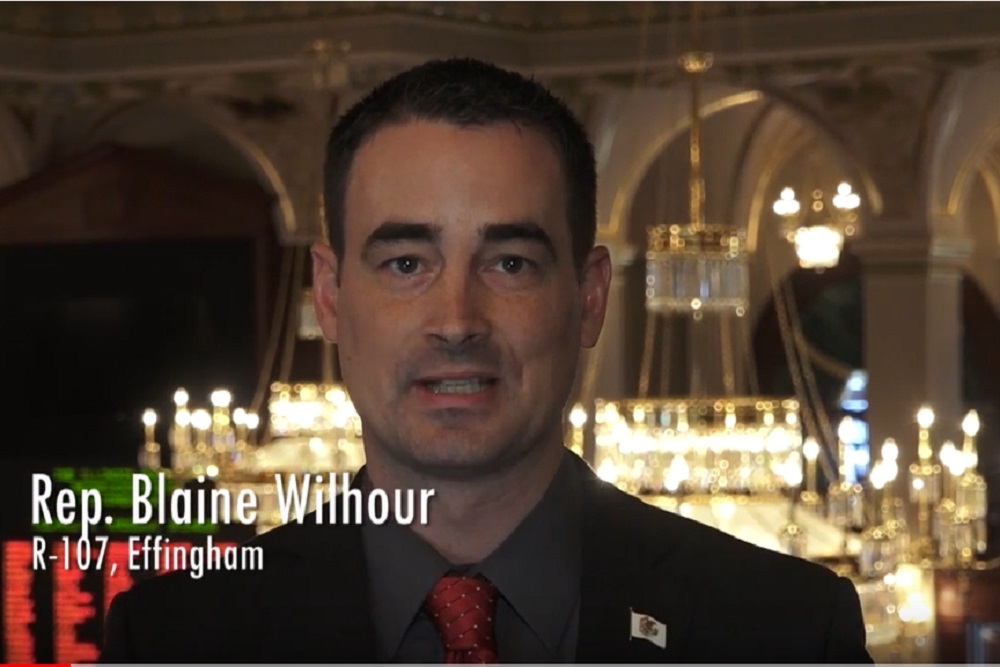 Illinois state House Rep. Blaine Wilhour (R-Effingham) | repwilhour.com
Downstate voters know Springfield politicians very well, don't trust them and expect to be overtaxed by those lawmakers in the state capital, according to a freshman state representative.
"The people in southern Illinois don't trust politicians," Rep. Blaine Wilhour (R-Beecher City) told Fox 32 during an interview earlier this month. "They don't trust what they're putting out there. The bottom line on this, what we're messaging in our district is, 'Do you trust Springfield politicians to do what they say they're going to do?' That's what it comes down to.
"You're giving them the power, the sole power, to arbitrarily set rates on anybody at any time for any reason. What's the chances that they're not going to come back with a fiscal crisis, which we are perpetually in here in Illinois, saying we need more taxes."
Wilhour, a Lake Land College history teacher, Illinois National Guard member and former Fayette County board member, defeated Democrat David J. Seiler during the 2018 general election to succeed Republican John Cavaletto, who did not seek re-election.
His 107th House District includes the northwestern portion of Effingham County and all of Fayette, Marion and Bond counties.