Illinois state Rep. Blaine Wilhour (R-Effingham)
Illinois House Rep. Blaine Wilhour (R-Effingham) wonders how the state's fiscal woes can ever improve as long as the specter of a broken pension system hangs over Springfield like a dark cloud.
"The public pension debts and obligations are far and away the single biggest issue we face in Illinois," Wilhour told the South Central Reporter. "We talk a lot about lowering property taxes and properly funding education, but we're never going to be able to do either one of those until we get this pension system under control. It's already taking up 25 percent of our budget and that's rising every single year."
A new Moody's Investor Services report now puts the price tag of unfunded public pension liability at around $18,000 per resident with a grand debt total in the vicinity of $250 billion, easily giving Illinois the dubious distinction of having the highest such estimated debt in the country. By comparison, California, which has a population of more than 26 million more people and a much larger local economy, owes somewhere in the neighborhood of $10 billion less in public pensions than does Illinois.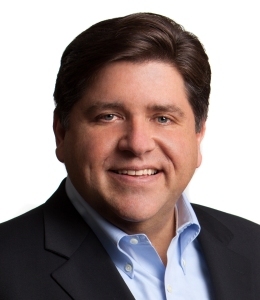 Illinois Gov. J.B. Pritzker
"These numbers are staggering and they're not sustainable," Wilhour said. "We've been underfunding pensions for decades. Politicians know this; union leaders know this. At the end of the day, it's the regular middle-class working person that's going to get hurt in this deal. We've seen it happen in places like Detroit, Rhode Island and places in California where people had to take a haircut on their pension and health care benefits."
Meanwhile, in Illinois, more and more critics of the current system are warning that the state is perilously hanging by a thread in terms of being able to afford its mounting pension contribution requirements, predicting that the entire system may actually grind to a halt should the economy take a turn for the worse.
"From your local school boards to county boards, they're going to have to continue raising property taxes," Wilhour said. "On an individual level, we've been seeing it for the last five years as people have been leaving in record numbers. They're forcing growing liabilities on a shrinking tax base and people are not going to stick around to be taxed to death to prop up an unsustainable government."