Illinois state Rep. Blaine Wilhour (R-Beecher City)
Illinois state Rep. Blaine Wilhour (R-Beecher City) is sounding the alarm about the level of corruption in Springfield.
"This is what you get when one party has too much power and too much influence at a time when there is too little accountability," Wilhour told the South Central Reporter in the wake of veteran state Rep. Luis Arroyo's (D-Chicago) resignation after being charged with federal bribery charges. "Clearly, the level of corruption is completely out of control in Springfield."
Still in his first term, Wilhour is among a growing number of lawmakers leading the charge for change. He joined fellow Republican state Reps. Amy Grant (R-Wheaton) and Tony McCombie (R-Savanna) in demanding Arroyo's ouster under the guidelines of House Bill 91.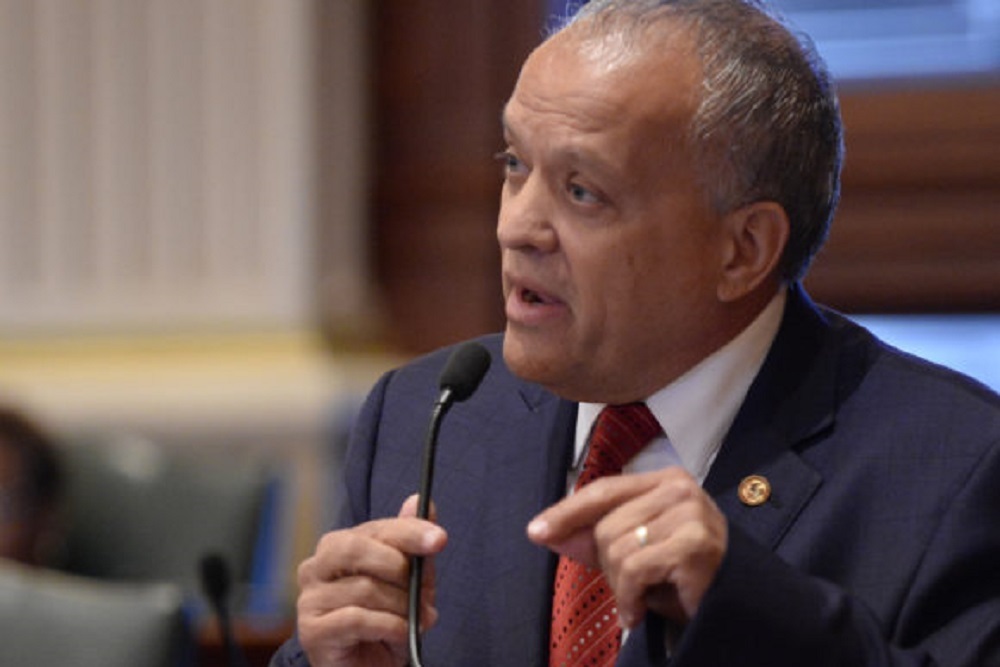 Former Illinois state Rep. Luis Arroyo (D-Chicago) | http://reparroyo.com/
Arroyo tendered his resignation just before he was scheduled to go before a six-member bipartisan Special Investigating Committee of which Wilhour was also a part.
"I'm proud to have been one of the three representatives that initiated HB 91," Wilhour said. "We've got to start bringing heat to these politicians. We need serious reform as the corruption tax is one of the biggest hidden taxes in Illinois. Powerful special interest groups give lots of money for the status quo to remain the same and they can keep their power all to the detriment of taxpayers."
Arroyo is charged with negotiating a $2,500-per-month bribe to an unknown state senator in exchange for support on a gambling bill that would benefit one of his lobbying clients. The deal was captured on tape and Arroyo was taken into custody last month.
Wilhour said he finds it outrageous that Arroyo was allowed to serve as an elected official while also working as a lobbyist.
"It's a serious conflict of interest," Wilhour said. "We have to make these politicians pick a lane to be in."
Arroyo's takedown comes shortly after the home and office of longtime state Sen. Martin Sandoval (D-Chicago) were raided by FBI agents as part of a widening corruption probe in which he is accused of accepting kickbacks from road builders in his role as Senate Transportation Committee chairman.
"This is why regular citizens don't trust Springfield," Wilhour said. "This is why so many of them look at it as a complete cesspool."