TAYLORVILLE MEMORIAL HOSPITAL: TMH Foundation Announces Lose-to-Win Challenge Top Winner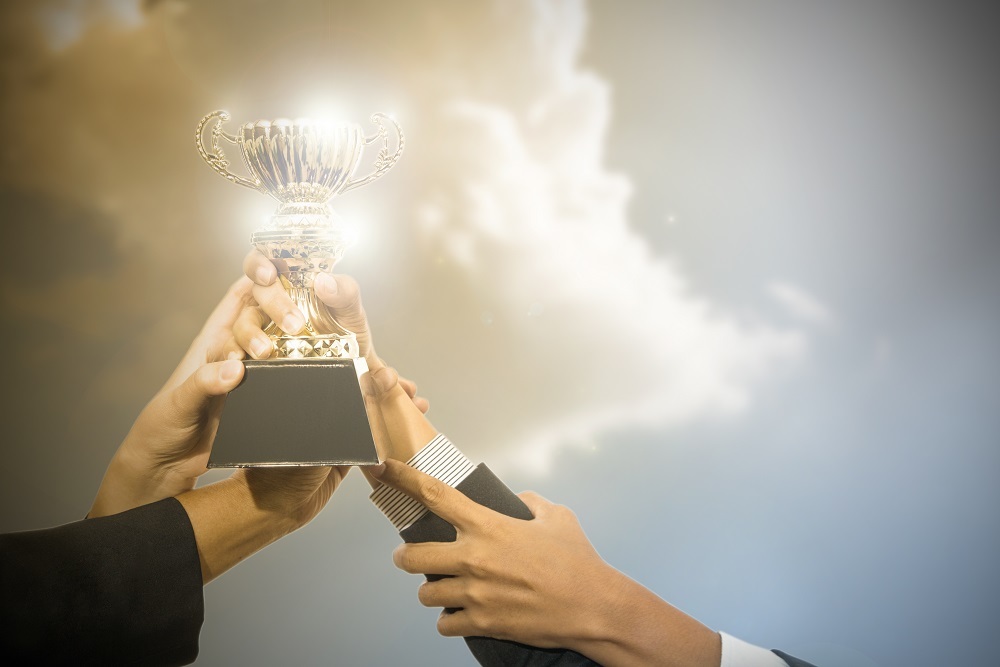 Taylorville Memorial Hospital issued the following announcement on April 29.
Taylorville Memorial Hospital Foundation completed their 34th session of the Lose-to-Win Challenge. Ray Heimsness of Taylorville was the winner by losing 25.73% of his body weight.
During the 14 week challenge, 242 participants lost a combined total of over 2,839.8 pounds. Since the inception of the TMH Lose-to-Win Challenge in 2008, nearly 58,600 pounds have been lost by participants. Of those, 99 of those participants lost 5% of their weight, 34 participants lost over 10% of their weight, 11 lost over 15% and 4 lost over 20%.
"Studies have shown when an individual loses at least 10% of their body weight, they start to see significant health improvements such as decreases in blood pressure, lipid levels and blood sugar," states TMH dietitian, Janelle Cornell. "Participants do not follow any specific diet or exercise program, but are encouraged to eat healthy, cut down on calorie intake and increase physical exercise. Information on healthy eating and exercise are provided and the program is designed to provide an incentive for people to lose weight."
Other top finishers who were also awarded cash prizes include: 2nd place Tom Hedden of Edinburg – 22.31%, 3rd place Robert Yoder of Taylorville – 20.63%, 4th place Nicole Heimsness of Taylorville – 20.61 % and 5th place John Blakeman of Taylorville – 17.42%. Rounding out the top 11 places included Jon Alford (Mt Zion - 6th), Bob Grundy (Morrisonville - 7th), Kent Aumann (Nokomis - 8th), Jackie Newbanks (Chatham - 9th), Mollie Lively (Taylorville – 10th) and Tom Mason (Shelbyville – 11th).
Team Blue came out on top of the team challenge with 15.03% lost and a combined weight loss of 138.2 pounds. Members of the Blue Team included Ray and Nicole Heimsness and Stephen and Adriana Allen (all of Taylorville). Team Crimson placed second with a combined weight loss of 117.8 pounds or 14.07% and included
Tom Hedden (Edinburg), John Blakeman (Taylorville), and Mark Jacoby (Taylorville). Team members who were members of the top two teams in the team challenge earned prize money as well.
Participants also took on the challenge of donating food to the Fill-the-Pantry Project. Over 225 pounds of food were donated to be distributed to local food pantries. The total amount of food collected from all the challenges is now at 7,143 pounds.
The next 14 week TMH Foundation Lose-to-Win Challenge will run from May 8 through August 14. Weigh-ins are scheduled every other week on Wednesdays, with flexible times available between 6 am and 6 pm. No one is eliminated from the program and winning is based on percentage of weight lost. Weigh-ins are confidential and take place in the privacy of TMH dietitian, Janelle Cornell's office. Participants are encouraged to attend a meeting on the evenings of the weigh-in, but are not mandatory.
Participants may sign up as an individual or as part of a team. Teams are formulated with family members, friends, neighbors or co-workers and must have at least three people. Individuals will be assigned to teams if they do not have a team of their own. There is a one-time first-time participation donation of $25 per person while previous TMH Lose-to-Win participants donate $10. Participation fees will fund prizes at the end of each challenge. "Maintenance" teams are available for those individuals who feel they have reached a healthy weight and just want to weigh-in routinely to keep from regaining the weight they have lost.
An informational meeting will be held at 6:00 pm on Wednesday, May 8 in Room 414 at Taylorville Memorial Hospital. In addition, on May 8, participants can sign-up and weigh-in at room 403 from 6-9 am, 11 am-1 pm, and 3-6 pm or after the meeting.
The Christian County YMCA is partnering TMH for this next challenge. Participants can join the YMCA during the time of the challenge and not have to pay the sign-up fees (a savings of $52/adult or $69/family.) Arrangements can be made to do weigh-ins at the YMCA excluding the first and last weigh-ins. Information will be available when people register and weigh-in at the hospital on May 8.
For additional information, contact Janelle Cornell at 824-1840 or by email at cornell.janelle@mhsil.com.
Original source can be found here.
Want to get notified whenever we write about
Taylorville Memorial Hospital
?
Next time we write about Taylorville Memorial Hospital, we'll email you a link to the story. You may edit your settings or unsubscribe at any time.
Sign-up for Alerts
Organizations in this Story
More News